Kindai Kagaku Sha
https://www.kindaikagaku.co.jp/
Kindai Kagaku Sha's broad variety of technical and academic publications cover topics relevant to science, engineering, math, and physics. These include academic publications on math, mathematical science, information science, and information engineering, as well as physics and engineering textbooks for universities. It is expanding its scope to meet current needs for the advanced application of fundamental natural science knowledge.
Topics
Math/ Mathematical science/ Information science/ Computer technology/ Network technology/ Programming, etc.
Publisher's Recommendations
---
微分積分学
Calculus
Written by Norio Iwase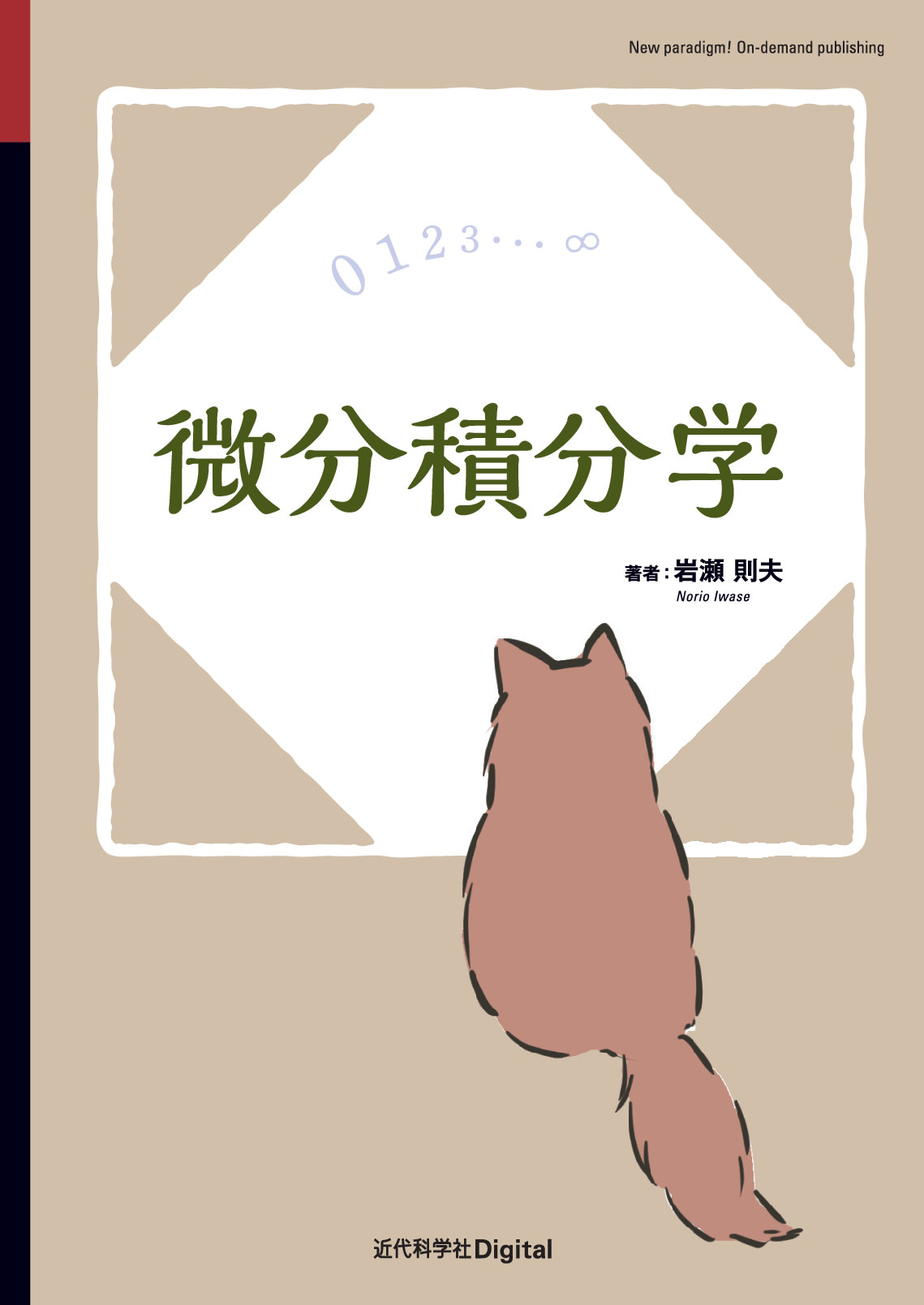 Genre : Mathematics
Language : Japanese
Price : 2,400 JPY
Pages : 182 pages
Size : B5
ISBN : 9784764960343
This book is intended as an introduction to advanced mathematics for students with high school mathematical knowledge. One highlight of this book is that it uses upper and lower bounds to ensure rigor without resorting to the epsilon-delta method, and uses logarithmic and inverse trigonometric functions to derive the differentiability of exponential and trigonometric functions.
超伝導技術の最前線[応用編]
The Frontiers of Superconductivity Technology [Application]
Written by The Japan Society of Applied Physics(JSAP) Superconductors Division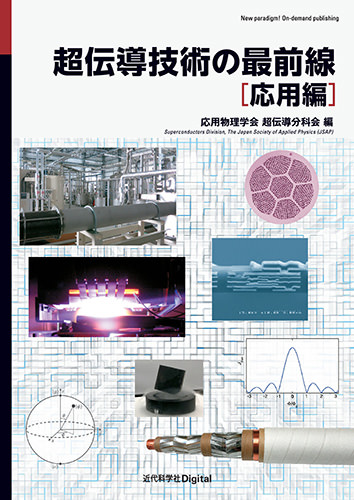 Genre : Technology
Language : Japanese
Price : 4,500 JPY
Pages : 396 pages
Size : B5
ISBN : 9784764960275
30 years have passed since the superconductivity fever caused by the discovery of high-temperature superconductors. This book covers almost the entire range, from power applications to electronics applications, and is divided into two parts, "Methods" and "Applications".
詳解 マテリアルズインフォマティクス
In-depth Materials Informatics
Written by Kimito Funatsu / Takahiro Inoue / Daiki Nishikawa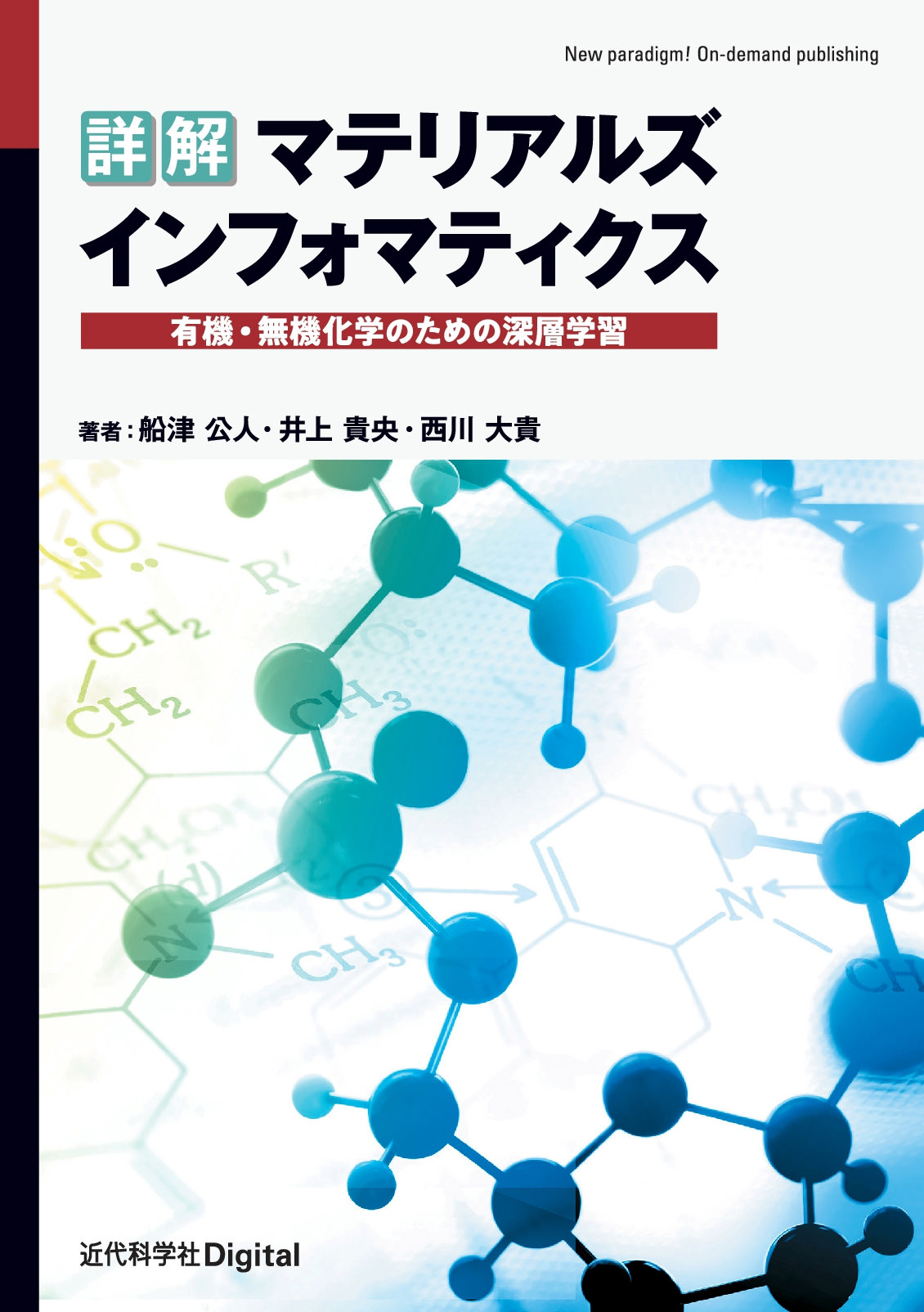 Genre : Technology
Language : Japanese
Price : 3,200 JPY
Pages : 290 pages
Size : A5
ISBN : 9784764960237
Materials informatic s technology is beginning to be introduced in chemical research and development. This book details the fundamentals of deep learning as well as points to keep in mind when applying deep learning to chemical research. It also systematically organizes a number of noteworthy research results.
代数トポロジーの基礎
Fundamentals of Algebraic Topology
Written by Michihisa Wakui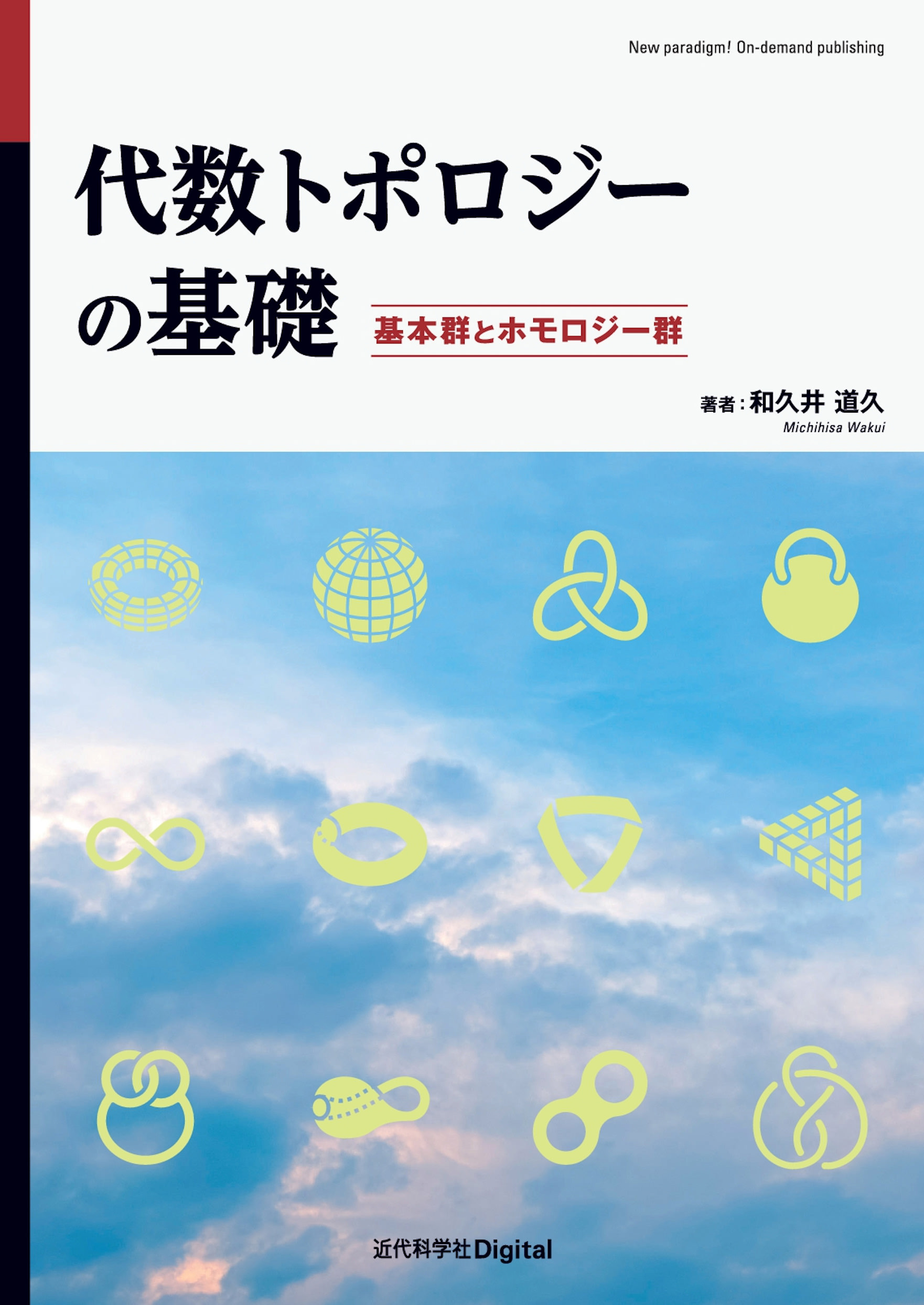 Genre : Mathematics
Language : Japanese
Price : 3,500 JPY
Pages : 296 pages
Size : B5
ISBN : 9784764960183
This book is an introduction to topology. It provides an elementary introduction to fundamental and homology groups, including a review of topological spaces.
増補版 はじめての半導体デバイス
Extended Edition: Semiconductor Devices for Beginners
Written by Naoyuki Shigyo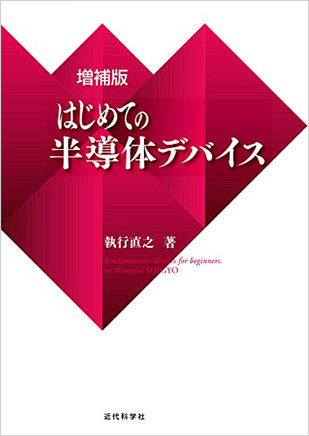 Genre : Technology
Language : Japanese
Price : 2,300 JPY
Pages : 160 pages
Size : B5
ISBN : 9784764906440
This book is an expanded edition of the popular textbook Semiconductor Devices for Beginners. It aims to provide an intuitive and essential understanding of the fundamentals of semiconductor devices, and is designed for easy understanding, featuring many more diagrams than equations.
連分数
Continued Fraction
Written by Masanari Kida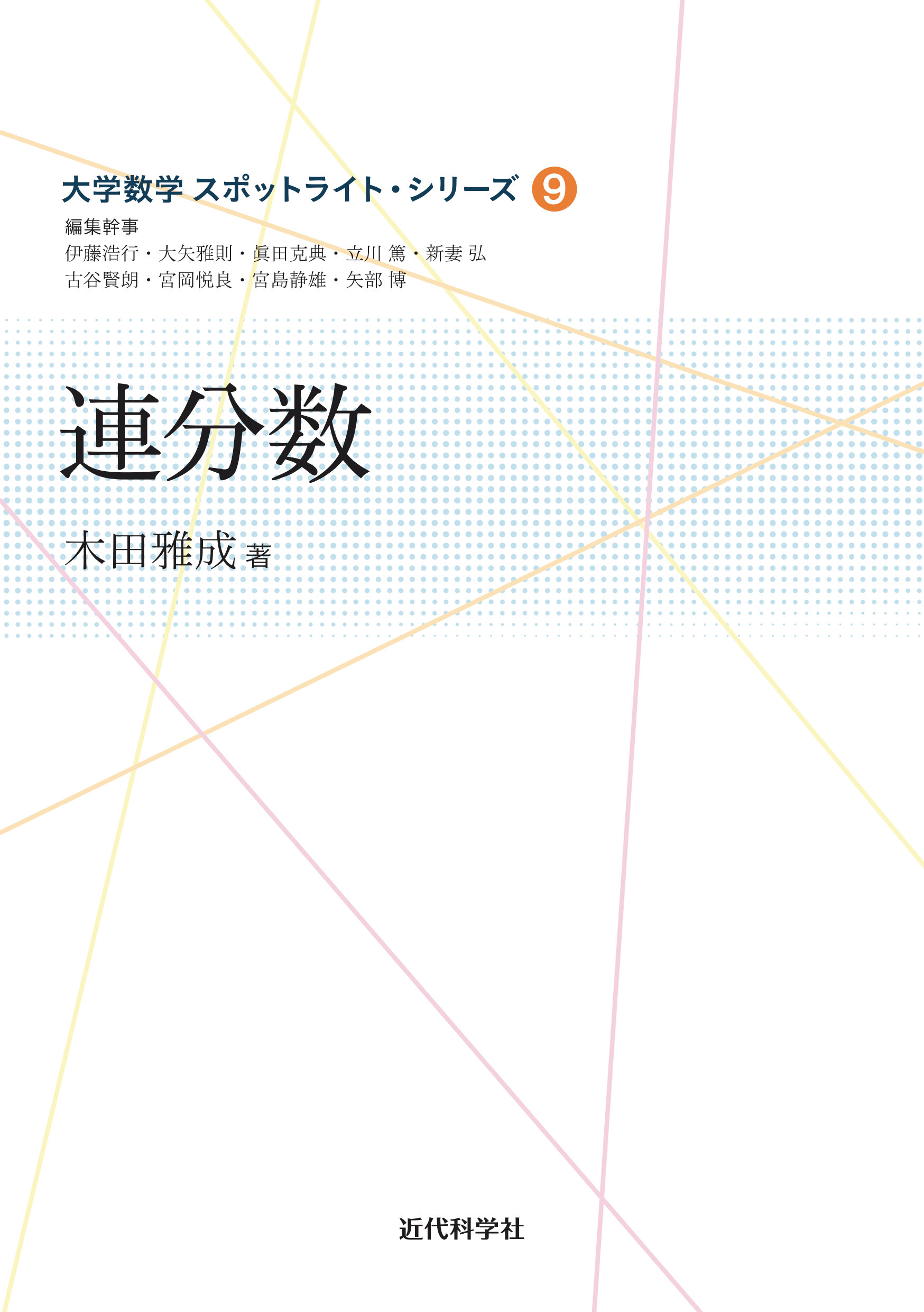 Genre : Mathematics
Language : Japanese
Price : 2,800 JPY
Pages : 220 pages
Size : A5
ISBN : 9784764906433
The purpose of this book is to explain the basic theory of continued fractions, especially the theory of matrices, up to first-year college level. Each section contains questions focusing on calculations, and an abbreviated solution is provided at the end of the book.
Pythonでプログラミングして理解する 機械学習アルゴリズム
Machine Learning Algorithms: Understanding by Python Programming
Written by Kenya Jinno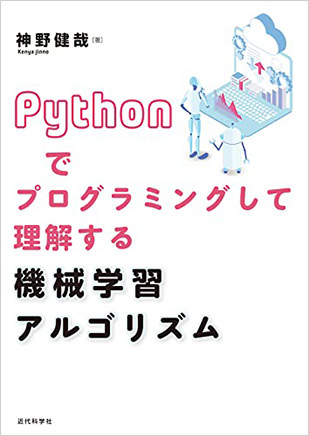 Genre : Computer
Language : Japanese
Price : 2,700 JPY
Pages : 196 pages
Size : B5
ISBN : 9784764906365
This book first explains the algorithm of "machine learning" and provides an the actual programming of the machine learning moves in Python, so that the reader can understand the flow of the algorithm.